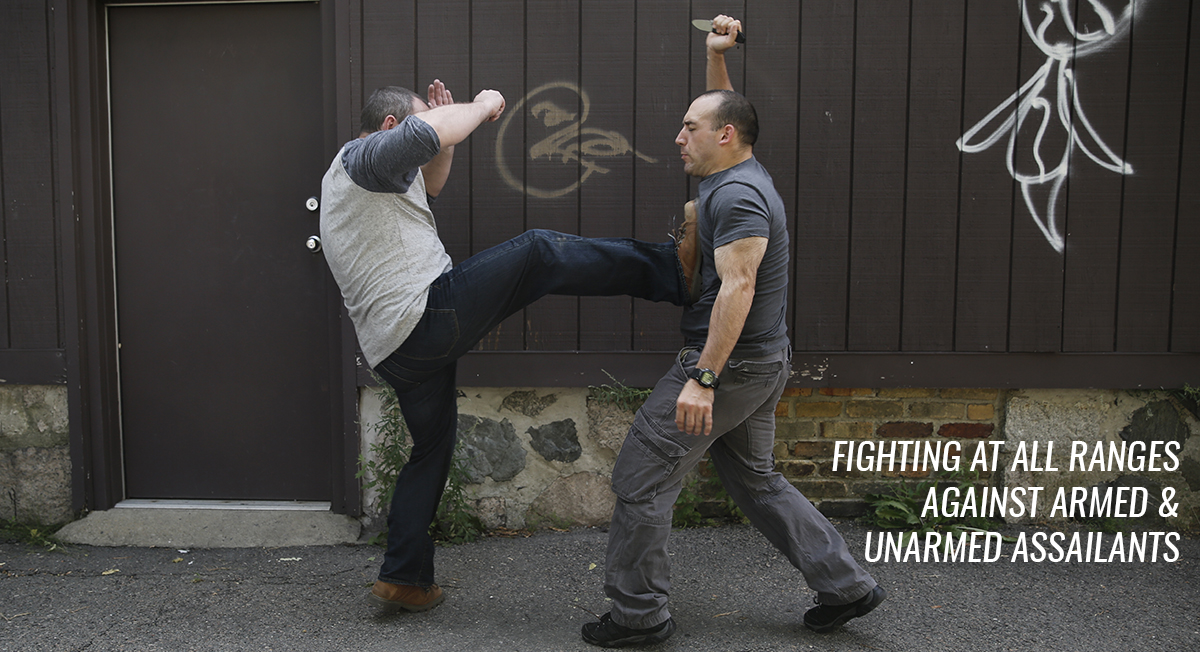 Resources
Krav Maga Yashir Boston

Charlestown, MA
View Larger Map
Krav Maga Yashir Boston
Charlestown Maritime Ctr (3 FL)
Charlestown
MA 02129

Tel: (339) 224-8005


Krav Maga Yashir

Newsletter
For news of seminars, special events, book releases and more, sign up for our newsletter.
Krav Maga Short Courses
4 Week Introductory Krav Maga Course
(October 28th - November 18th 2016)
Studio 52, Province Street, Downtown Boston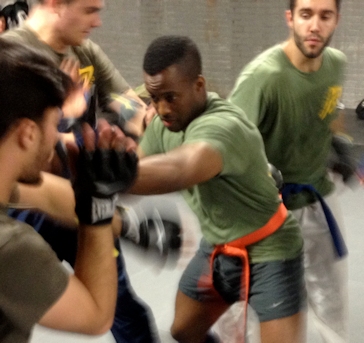 This course is being held at Studio 52, in downtown Boston, on Friday lunchtimes at 12 pm - 1pm and will run for 4 weeks. This is a great opportunity to get a comprehensive introduction to Krav Maga, with Gershon Ben Keren (5th Degree Black Belt), critically acclaimed author (attendees will get a signed copy of his first book), and inductee to the Museum of Israeli Martial Arts.
Krav Maga, is name the IDF (Israeli Defense Forces) gives to the fighting and close combat systems that it teaches to its military and special units. The Head Instructor of Krav Maga Yashir Boston, Gershon Ben Keren, is a 5th Degree Black Belt, who was trained and certified in Israel and has trained with some of Israel's to Krav Maga and Close Combat trainers e.g. Dennis Hanover, Haim Gidon, Eyal Yanilov etc. The Krav Maga Yashir 4 week course has been created to give people a short introduction to authentic Krav Maga that comes direct from Israel. Gershon and members of his instructor team teach the course.
The Krav Maga Yashir 4 Week Introduction to Krav Maga comprises of 4 distinct classes, each one looking at a distinct subject matter from the Krav Maga Yashir syllabus. Each class is an hour and will introduce you to the principles and concepts of Krav Maga, and teach you techniques against a variety of threats and attacks. The cost for this course is $99 and runs for four Fridays - October 28th, November 4th, 11th and 18th (Thanksgiving is 24th) at 12:00 pm - 1:00 pm. All attendees will receive a free signed copy of Gershon Ben Keren's Book. To register your place on this course please use the button below:



.
The course will be held at:

Studio 52
Province Street
Boston


If you are unable to attend this course, but would be interested in being notified about future courses, please use the form below:
The basic Krav Maga course outline is detailed below:-
(Week 1) Introduction to Krav Maga Movement, Blocking & Striking
This foundation class teaches you how to control range between yourself and an aggressor (as well as how to de-escalate a potentially violent confrontation, whilst ensuring physical safety) along with how to block circular and swinging punches as well as straight ones. You will also be taught effective power striking, and how - and when - to strike pre-emptively using both open-handed strikes and punches. You will be taught how to connect your blocking and striking so that your defensive movements also become attacking ones and how to join your striking (punches, kicks, elbows, knees etc) together into a continuous flow of attacks ("retzef" is the Hebrew term given to this type of striking pattern).
(Week2) Introduction to Krav Maga Solutions - Knife
In this module you will be taught how pre-meditated assaults and threats with knives, such as muggings and abductions differ to those spontaneous situations, which may erupt over a dispute or argument in a bar, pub or other setting. You will not be taught and complicated disarms, but simple and straightforward disabling techniques that will incapacitate your attacker. All the scenarios that you will work through are based on real-life confrontations e.g. where the arm isn't over-extended and where the assailant recoils the knife etc. You will train techniques dynamically and in a way that reflects how individuals actually use knives.
(Week 3) Introduction to Krav Maga Solutions - Unarmed Attacks
In this session you will learn how to escape from basic grabs and controls such as wrist and clothing grabs as well as headlocks and chokes. Rather than just train these escapes against such attacks, you will also be taught how to pre-empt them and prevent them from being applied in the first place. No assailant will simply put you in a headlock, there are first certain things that they must do, such as take your balance, pull your head down etc. We will teach you simple and effective solutions to prevent these things from happening in the first place.
(Week 4) Introduction to Krav Maga Solutions - Gun
In this module you will learn Krav Maga's tried and tested defenses against gun threats. You will see how many are re-used movements from the Knife threats, that you learnt in the course's second week session. You will also see how the Krav Maga Yashir system teaches you how to deal with an assailant who attempts to retain/hold on to this weapon. These techniques to counter an attacker's responses are rarely seen outside of Israel and are part of our unique and direct style of Krav Maga training.