Welcome To Krav Maga Yashir Boston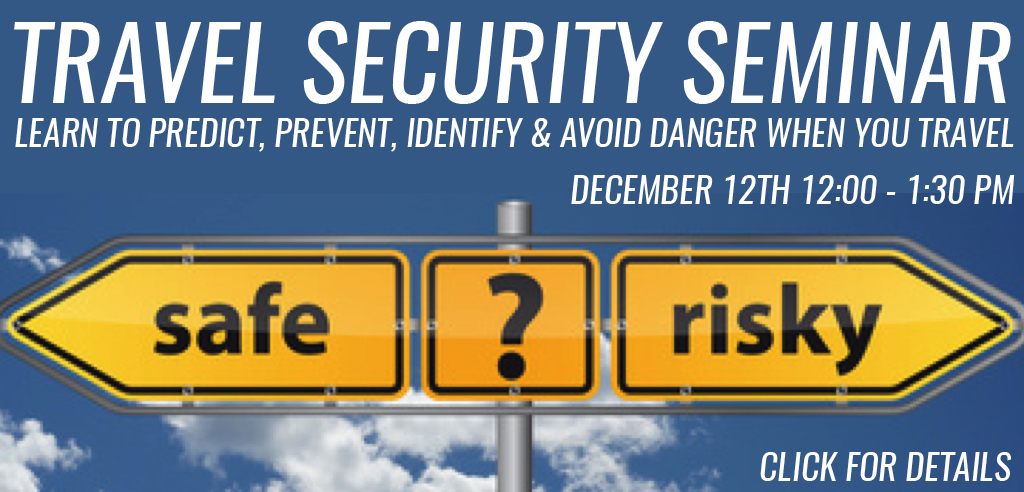 Welcome to Krav Maga Yashir Boston - teaching authentic Krav Maga from Israel (Head Instructor Gershon Ben Keren, is a 3rd Degree Black Belt, Tested & Certified in Israel and who was inducted into the Museum of Israeli Martial Arts in 2011). We are the only school in Boston whose training comes direct from Israel - not only do we take students to Israel to train but we also bring top IDF, Military and other Krav Maga instructors to our school in Boston (click here to see some of the past Krav Maga instructors who have taught at our school). Our training facility is a 16 000 sq ft studio, in Charlestown - with gym/fitness area, over 4000 sq ft of top of the line Zebra Mats, and a Reality Based Training Area - making it the largest dedicated Krav Maga training facility on the US East Coast. Our school is equipped to provide the best and most authentic Krav Maga training experience available.

If you would like to book a free class, and experience first hand what authentic Israeli Krav Maga is please click here. We offer a week of free training, so that you can get to truly experience real Krav Maga training.

Krav Maga, meaning "Contact Combat" in Hebrew is a generic term given by the IDF (Israeli Defense Forces), to refer to the close combat and fighting programs its various instructors run. Rather than there being one particular and distinct Krav Maga program, each instructor is given a degree of flexibility and autonomy to teach according to the needs of the unit he is training, at that particular time. Krav Maga Yashir Head Instructor, Gershon Ben Keren, has trained with some of Israel's top Krav Maga instructors and received his Black Belts and teaching certificates in Israel from them. He continues to train in Israel and brings back authentic, effective, and more importantly proven Krav Maga techniques to his school in Boston. Our Krav Maga training comes direct from Israel and has been proven effective in one of the world's toughest and most violent environments - this is why Krav Maga can be relied upon to deal with the real-life violent altercations that you may potentially face. The fact that Krav Maga has been tested by a large number of military personnel means that it has performed consistently well for a variety of body types and athletic abilities and so can be relied upon by any practitioner of the system.

Krav Maga Yashir refers to the distinct system of Krav Maga that is taught at our Boston school, a 16 000 sq ft facility, which is the largest dedicated Krav Maga training facility on the U.S. East Coast. Yashir in Hebrew means "Direct" and emphasizes our Krav Maga system's, no-nonsense approach to ending violence quickly. Our system is suitable for men and women with no previous martial arts experience (and all fitness levels), and is designed to get the novice or beginner to a high state of proficiency in the shortest possible time. We teach techniques according to principles and concepts, rather than just straight repetition. This speeds up and enhances the learning process.. Read more about our Krav Maga system by clicking here and/or watch some video clips of DVD's and classes by clicking here.

Our techniques, like those taught in Israel, are based on natural defensive, reflexive actions - things that the body will naturally do when attacked or threatened (such as flinch, pull back the hips, grab an attacking arm, etc.) Krav Maga is based on the idea that you should train according to the way in which you will actually respond and act when assaulted, not how you would like to or think you should. It is virtually impossible to un-train the body's evolved natural responses, and is therefore better to work with them than against them. This is the essence of Krav Maga training and the method we teach in our Boston School.

There are many self-defense and fighting systems that are designed for specific environments or situations, but few that train you to adapt to the situation you are in and make effective decisions when in them. Krav Maga training is not just about learning techniques but equipping you with the knowledge of when and how to apply them (or whether to choose disengagement or de-escalation as a strategy). It is this empowerment that makes Krav Maga distinct from many other fighting/self-defense systems. If you would like to book a free trial Krav Maga class, at our Boston school to get a taste of our unique approach to reality based self defense please click here

We train hard and take what we do seriously but do so in a safe, inclusive and welcoming environment. When you come down and take a class with us our Krav Maga Instructor Team will do everything to answer your questions and concerns. If you have any immediate queries, please feel free to go to our Krav Maga FAQ's (Frequently Asked Questions) Page, by clicking here or by contacting us using the contact form on our contact page which can be accessed by clicking here.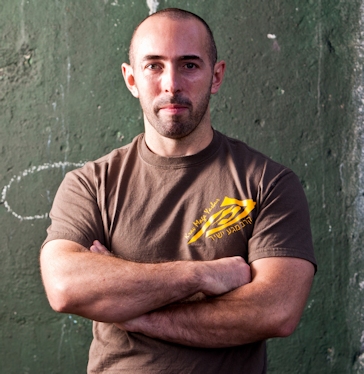 Krav Maga Yashir Boston's Head Instructor is Gershon Ben Keren. Gershon Ben Keren is an internationally recognized Krav Maga & Self-Defense instructor who has trained elite military units and personnel, along with law enforcement, and specialist security agencies. He has taught and conducted seminars, to a variety of individuals, and specialist groups in North America, Europe, the Middle East and Africa. He is the author of the critically acclaimed, "Krav Maga: Real World Solutions to Real World Violence" (Tuttle Publishing), and publishes the weekly, "Krav Maga Blog", writing about Krav Maga, Reality Based Self Defense, Personal Safety & Security related topics. To read the blog please click here.
He is regularly sought out to provide expert opinion on violent crime, and has conducted interviews on a variety of news channels, including NPR/WBUR, Fox 25 News, Channel 5 etc. and has appeared in articles in magazines, such as Men's Health and GQ etc. In 2015 he was invited to deliver a Google Talk, on Krav Maga, self-defense and personal safety.
He has trained with some of Israel's most respected instructors/military trainers and In 2011, he was inducted into the Museum of Israeli Martial Arts, in Herzliya, Israel, by Dr Dennis Hanover, founder of Hisardut, the Israeli method of self-defense/martial art, known simply as "Survival", which is taught to many of the IDF's elite units. Due to his strong connections with instructors and trainers in Israel, along with his connections in the security industry, he is able to bring some of the world's most experienced and respected trainers, to Boston, to conduct seminars and courses etc.
Unlike many Head Instructors, Gershon, teaches over 95% of Krav Maga Yashir Boston's classes, and is on the mats training and teaching on a daily basis. If you would like to read more about him, please click here, or to book a free introductory class, please click here.
more info
To see the Krav Maga Yashir system in action, and to learn more about the system, you can either visit the media page, on the website ( click here), or go to our Youtube Channel, by clicking here – if you subscribe to the channel, you will be notified, every time a new video is added.
If you would like to take a more in-depth look at the Krav Maga Yashir System, you can purchase instructional videos through Vimeo, an online video provider - This allows you the ability to view video on your phone or device anywhere in the world.
Knife Threats - Volume One (Rent $4.99, Buy $9.99)
"A knife threat is very different to a knife attack. When somebody shows you a knife and/or presses it against your body they do so for a reason – they want you to comply/acquiesce to their demand(s). There are many different ways you can respond to such threats, from disengaging, to attacking your assailant as well as attempting to disarm them etc.
In this video you will be presented, with another alternative: using the assailant's weapon against them whilst they are still holding it. Rather than fight to disarm, against an assailant who will do everything to keep hold of it, by manipulating the position of the knife it can be used as a weapon of advantage against them, whilst they remain holding it.
Gershon Ben Keren demonstrates a simple control position referred to as "The Clasp", which can be reached, via a few simple movements, from any threat position, that an armed assailant may put you in.""
Click To See Preview/Rent/Buy
Gershon Ben Keren has over 20 years' experience of bringing Krav Maga, self-defense and personal security training to a variety of businesses and enterprises, as well as offering consultancy services to businesses, who are looking at ways to mitigate and reduce risk from criminal activities.
If your company, business or organization, would like to set up a bespoke seminar/training session at your location or ours, we are happy to help you plan and organize your event. We offer training in both lecture formats, around subjects such as personal safety and travel security, as well as hands on/physical training in self-defense and OC/CS Spray etc. We have provided such services to companies, groups, and organizations working in the construction, health, finance and non-profit sectors ( we have discount rates for those groups who are 501(C3) registered).
To find out more about the different types of training we offer, please click here. If you are an educational facility such as a school, college or university, please click here to read more about the services we offer.
Gershon Ben Keren (Krav Maga Yashir's Head Instructor), is the author of the widely, and critically acclaimed book, "Krav Maga – Real World Solutions to Real World Violence." (Tuttle Press) The book, details not only techniques to deal with violence, but explains how violent situations develop, and how a variety of preventative measures can be used/taken, to avoid becoming the target and focus of a violent assault. By explaining the situational components of violence, the book presents a framework for helping the reader, predict, identify and avoid violence before it happens.
The photographs in the book, were shot around Boston, in the types of locations where such assaults might occur e.g. in bars, at ATM's, in diners etc. giving the reader a real feel for how real-life violent attacks actually happen and occur. Rather than staging photographs, to demonstrate techniques, those participating in the photographs, were attacked at full speed, so that the actual movement of an assault could be captured. This meant each technique was filmed over and over again, until enough still photographs had been taken, to represent the different aspects and components of a technique.
The book had to go into its second print run, only 3 months after its initial release, and has been well received not just by those in the Krav Maga community, but by martial artists, self-defense exponents, and security professionals as well. Many of the techniques and approaches detailed in the book, have not been seen outside of Israel. Whilst, a book, is not able to substitute real training time, it acts as a good introduction to the Krav Maga Yashir system. If you would like to buy the book on Amazon, please click here.
more info
Location
Krav Maga Yashir
3rd Floor (Charlestown Maritime Center)
200 Terminal Street
Charlestown
MA 02129

TEL: (339) 224-8005


View Larger Map
Read The Book


To read more about the book, and the approach that was taken in creating it, please click here. If you would like to buy the book on Amazon, click the image of the cover above.


Krav Maga Google Talk
Krav Maga Yashir's Head Instructor, Gershon Ben Keren, was invited to present a "Google Talk" on Krav Maga, personal safety, and self-defense. Google only invites professionals, who are recognized as experts in their field, to be part of their "Google Talks" series.
News Media & Interviews
In July 2013, Gershon Ben Keren, was interviewed on NPR, concerning female personal safety, and self defense after the abduction, and murder of Amy Lord, from South Boston. In the interview, conducted by, WBUR's Anthony Brooks, Gershon Ben Keren, talks about some of the reasons, why people respond, in different ways, when confronted by violence, along with preventative measures that can be taken to improve personal safety. To listen to the interview, please click here.




Gershon, has also been interviewed on Fox 25, Channel 5 News, The Independent (UK Newspaper) as well as by many other news and media outlets, and he has also been a guest on Bianca Unanchored.


Newsletter
Keep up to date with new Krav Maga classes, Free Seminars & Special Offers etc.
Twitter